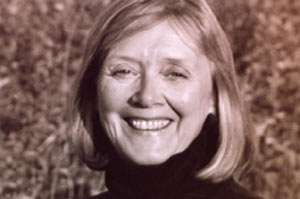 My name is Cheryl Brunette and I wrote Sweater 101: How to Plan Sweaters that Fit . . . and Organize your Knitting Life at the Same Time.
I started knitting at age seven because it was safer than embroidery, and landed my first professional knitting gig in 1962, at age 14 when I was commissioned  to knit three angora sweaters for a girl at my school.
I grew up with the neighborhood go-to knitter . . . my mother. Women wandered in and out of our house at odd hours of the day and evening, needles and yarn in hand when they met one of those sticking points that can stop a knitter cold.
In a minute or less my mother would fix a "goof" or, more often, she spent more time and taught a new skill so the knitter could go on. But as long as she had a knitted piece in front of her she also inspected the whole thing. If she found a mistake there was only one solution . . . rip it out and fix it, otherwise, she told the knitter, "You won't be happy with it."
Some of those knitters would have been perfectly happy to ignore the mistake, but if you wanted Lena's help, you needed to "do it right." And people did want her help. She was a good teacher and her work was exquisite. And . . .  she was the only show in town. There were no local yarn shops in the 1950s. Department or dry goods stores sold yarn and children (girls, really) learned these skills from family members. If your family was not around or didn't have these skills, Lena was your ticket to success.
Thus I grew up with knitting as much a part of my world as eating. It's what we did. And although my primary profession was teaching high school English, when my son was little and I wanted to work from home it made sense to open a knitting school next door. I also worked one day a week at the local yarn shop and became "The Tuesday Troubleshooter." Without going into too much detail, from the mid-80s to the mid 90s I taught, wrote magazine articles, hired a professional producer to create 4 instructional videos, solved hundreds of knitting problems and wrote a book. Then my life took a different direction and I no longer followed what was going on in the professional knitting world.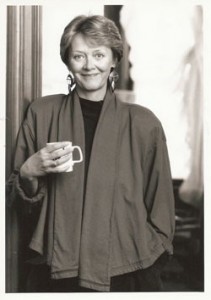 Video cassettes went the way of old technology but Sweater 101 stuck around and when it went out of print in January, 2007, I was ready to let it go permanently OOP. It had been in print since 1991 (published originally by Patternworks) and that was a long run for any book. But just for the heck of it I Googled myself and the book. Mind you, because we home/alternatively schooled our son we were early adopters of the internet but I had never thought to do that before. Nor had I looked at anything about knitting, and Wow! I was blown away by the amount of knitting information on the web and the fact that there was a whole new generation of young, smart knitters eager for more. One of them had, in fact, blogged about Sweater 101 the week before my search. It was the first blog post I ever read and it modified my life plans. I spent the next year+ getting the book back into print and am now participating in the professional knitting life again. It's fun to be back. I like knitters. I always have.
Beyond my knitting life I've taught middle and high school English, edited books, edited stories for a news agency in downtown Seoul, Korea, managed a Youth Hostel in the Pacific Northwest, toured as a singer with a Big Band, raised beef cattle, lived on three continents and done a lot of other things. I've spent the past eight years substitute teaching and studying video production.
You can learn more than you ever want to know about my non-knitting life and thoughts at CherylBrunette.com